Nodoka Okisawa is the winner of the renowned Concours international de jeunes chefs d'orchestre de Besançon 2019, where she was awarded the Grand Prix, the Orchestra Prize and the Audience Prize. In 2018, she won the Tokyo International Music Competition for Conducting, one of the most important international conducting competitions.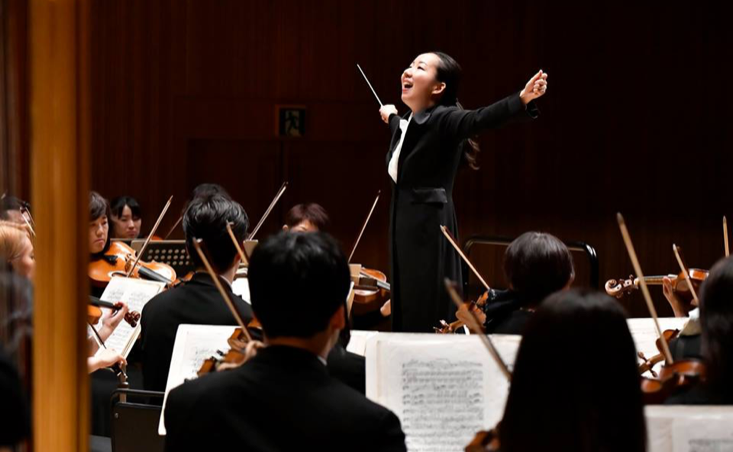 AWARDS
2019
Concours international de jeunes chefs d'orchestre de Besançon 2019
2018
Tokyo International Music Competition for Conducting
SCHOLARSHIP
Since the beginning of the 2020/2021 season, Nodoka Okisawa has been a scholarship holder at the Karajan Academy of the Berliner Philharmoniker and assistant to Kirill Petrenko. In addition to assisting the principal conductor in concert and opera, the scope of her two-year scholarship also includes conducting her own concert projects together with the academy members of the Berliner Philharmoniker. Together with Kirill Petrenko, she will conduct the 50th anniversary concert of the Karajan Academy in May 2022.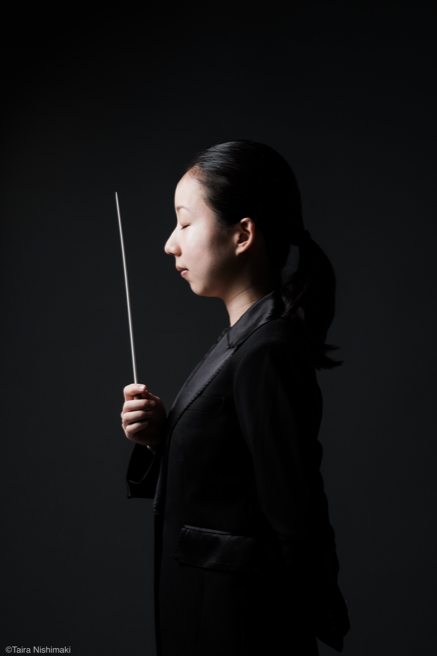 HIGHLIGHTS
Highlights of the current season include her subscription debuts with the Melbourne Symphony Orchestra, Orquesta de València, Orquesta de Extremadura, Real Filharmonía de Galicia, Yomiuri Nippon Symphony Orchestra and City of Kyoto Symphony Orchestra, among others. She also regularly conducts the NHK Symphony Orchestra, New Japan Philharmonic, Tokyo Symphony Orchestra, Japan Philharmonic Orchestra, Orchestra Ensemble Kanazawa and the Noord Nederlands Orkest.
EDUCATION AND EXPERIENCE
She has attended numerous master classes, amongst others with Neeme and Paavo Järvi and Kurt Masur. In both 2019 and 2020 she was selected for the Riccardo Muti Italian Opera Academy in Tokyo. She gained further experience in the past as assistant conductor of the Orchestra Ensemble Kanazawa and in opera productions in Japan and Europe. In November 2020, she conducted a production of Lehár's "The Merry Widow" at the Tokyo Nikikai Opera Theatre.
"How Okisawa gives the orchestra security, how she shapes the complex score with natural authority, and boldly stretches the volume spectrum in all directions, that impresses. We will see her again, hopefully soon!"
Der Tagesspiegel, Frederik Hanssen
04 December 2019
Born in 1987 in Aomori, Japan, she learned piano, cello and oboe since early childhood. She studied conducting at the Tokyo University of the Arts with Ken Takaseki and Tadaaki Otaka and graduated with a master's degree. In 2019 she obtained her second master's degree at the Hochschule für Musik Hanns Eisler Berlin under Christian Ehwald and Hans-Dieter Baum. Nodoka Okisawa lives in Berlin.
"The sound she produced in the Mendelssohn changed the orchestra completely. It was so balanced and so beautifully phrased that I was absolutely impressed."
Herbert Soudant
15 October 2018